Controlled Rain has valued its customers for over 21 years, this month!
Wow where does the time go? I can't be that old, can I? I guess so.
Brian and I started Controlled Rain in a garage like so many other successful businesses like Microsoft, Google, Apple, Amazon, Disney, etc. When you think back at how far we have come, it gives me an overwhelming feeling of gratitude for our customers, employees, and suppliers. The last four years have been especially hard with the economic hardships most businesses experienced. We made it our mission to focus on retaining our skilled team members, being more efficient on commercial job sites and customer homes, as well as adding new ways to help our customers.
During this time, we launched a big Sprinkler Service side to our business model. Controlled Rain has always done repair work on sprinkler systems we have installed because it is easier to fix our own work. We create a drawing of each customer's installation and know the system was installed correctly. Troubleshooting a sprinkler system is much easier on
your own work verses others. Because of our commercial background we tend to keep those industry standards on our residential work also. Maintaining high standards with proper piping depths protects our customer's investment. Having staff members with proper knowledge to design each system using the correct hydraulics and using matched precipitation rates gives us an edge. Without this attention to detail there are a whole host of things that can go wrong when installing a sprinkler system. Launching this side of the business has been a new and exciting adventure. Controlled Rain has Rain Bird Certified Technicians as well as some of the best technicians in Washington State, if I don't say so myself. We have grown this side of the business since it started by 150%. This year we will have helped so many more customers and are confident we will continue to grow providing this service.
At Controlled Rain, we strive to make sure that we are well liked by our customers. It is our goal to ensure that what begins as a purely professional relationship becomes a sense of community and friendship. Over the last 21 years, we have been blessed by the good fortune of creating lasting friendships with many of our customers.
Most of our team members have been with us well over 5 years. I asked one of our senior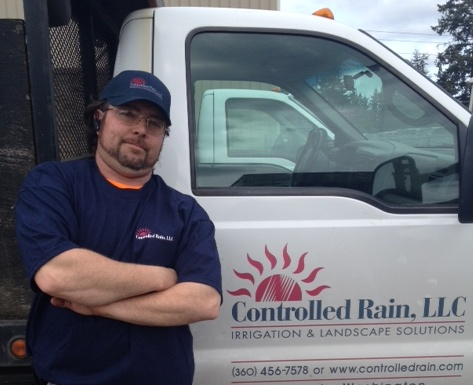 technicians, David, if he could pick 3 of his most memorable customers, who would they be, and why?
He said all of his customers have one thing in common. They are all around, nice friendly people, but here are three at the top of his long list:
Gary A.– Gary has been with us for a long time. He's a great guy and really easy to get a long with.

Roy and Joanne S. –

Roy and Joanne are another long time customer and are very sweet people. They are one of our first customers when we started in 1993.

Ric and Diane G. –

Ric and Diane are one of our newest customers. We

just installed their new irrigation system earlier this year. He and his wife recently moved to the area from Texas, and David said, "they are both really great

to work with!"
Ric & Diane Roy & Joanne
I then asked our office manager, Melissa. She has the first impression with the customers on the phone and has developed amazing relationships with everyone.
Melissa said, "In all honesty, most of my memorable customers were Controlled Rain's Family before I was! I feel a little bit like they have accepted ME into their family, instead of the other way around! The relationship that I've been able to have with our customers over the last 12 years is one of the things that make Controlled Rain so great! We care about our customers, and they care about us too!"
Here's who she chose and why:
Julie and Graham T. -

Julie can put a smile on my face with just the sound of her voice. Talking to her is like talking to a friend. She makes it a point to connect with whomever she is speaking to on a personal level and takes the time to make sure that person knows that they are more than "the voice at the other end of the line". In the hustle and bustle of today's busy world, she's a breath of fresh air.
Richard and Beven W. –

I will never forget the very first time I talked to Richard on the phone. It was a beautiful sunny day, and he was talking about taking a swim in his pool. I told him that a swim sounded like a perfect idea on a day like today, and without hesitation he said "come on down!"




I never did take him up on the swim, but his open and honest nature stuck with me. He's always been quick to compliment, slow to complain, and fast with a joke.

Junetta and Joseph L. –

Junetta is another one of those people who is just a joy to talk to. She's a fairly new member of the Controlled Rain family, but we love her all the same. She moved into a home with a homeowner installed irrigation system that was not up to code or industry standards. She trusted us with the task of upgrading her system in 2011, and we can't begin to tell you how lucky we are to have her for a customer! Her laugh is infectious, and I swear you can hear the smile in her voice!
Gary A. – Gary has been a customer of ours for almost 14 years! Loyalty like that is not easy to find! When the hedge by his driveway was damaged by a car last year, he knew exactly who he was going to call. He even came to the office personally to deliver payment (and a latte! J).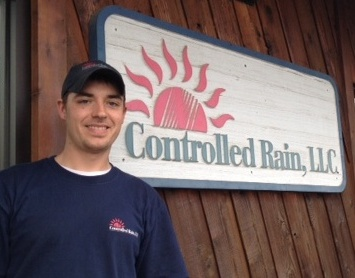 Finally, I asked the newest member of our Service Team, Evan, the same question, and he came up with:
Dale and Gail T. –

Dale always has a lot of fun stories to share with me while I'm working. I feel like I get to know Dale more by the stories he tells and really like his company while I maintain his sprinklers. Dale and Gail are nice people and love to have a park-like yard.

Steve and Cathy H. –

These two ARE always a pleasure to work for and I especially love their poodle. The poodle and I are buddies now.

Tom S. –

Tom understands irrigation and is always involved when I'm working on the homeowner's association neighborhood that he is responsible for.
We are having so much fun with the service side of our business; we may add lawn maintenance to our menu of service next year.
In addition to our new Service Department, the Commercial side of Controlled Rain

continues to grow, and with 21 years of experience we often get asked to bid on private bid lists, which is always an honor. We feel very fortunate over the last 21 years to have had so many opportunities to work in our area of Thurston County as well as to travel to King, Pierce, Lewis, Mason, and Grays Harbor Counties.
I asked Brian what his favorite commercial jobs were and he said, "We have done so many projects that it's hard to narrow it down, but here it goes!"
After the earthquake of 2001, we got the opportunity to restore the landscape around Capital Lake along Deschutes Parkway. I always feel that sense of community and pride knowing we have planted and irrigated most all the trees around Capital Lake.

I also enjoyed being a part of the Heritage Recreation Center in South Hill. This was the biggest irrigation system we have installed with central controls, multiple pump stations with over 128 zones. Plus we had to install it from GPS coordinates instead of hard surfaces – that was a first.
Controlled Rain's employees often comment that they like being on larger projects so they can have a jobsite to call home for a month or two while they work their magic. We love working on schools and colleges, road projects, parks, and high profile projects such as Governor's mansion, Legislative Buildings, Deschutes Parkway, Heritage Park, and Heritage Fountain. Controlled Rain has received quite a few contracts installing "Green Roofs" and it has become somewhat of a niche for us. So far, we have installed green roofs at the American Lake VA Hospital, a Seattle high rise – John Street Apartments, Olympia Watershed Facility, and we are going to be doing another green roof at the Grays Harbor Community College and Green Lake School later this year.
Again we value our customers and employees and feel very blessed to have made it to our 21 year mark. We are dedicated to providing excellent customer service and moving forward in this industry that we love.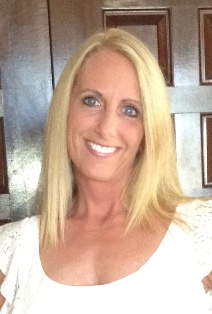 Written by Libbie McClaflin, co-owner